Greenville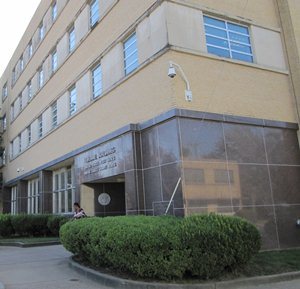 Street Address:
United States District Court
305 Main Street - Room 329 (Physical Only)
Greenville, MS 38701
Phone:662-234-1971
Mailing Address:
The Greenville Clerk's Office is open by appointment only. Please submit all filings to the Clerks Office in Oxford.
Post Office and Federal Building
Residing Judges
Counties Served:
Greenville Division - Attala, Bolivar, Carroll, Coahoma, Grenada, Humphreys, Leflore, Montgomery, Sunflower, and Washington.
Parking:
You may park along the side streets around the courthouse.