Oxford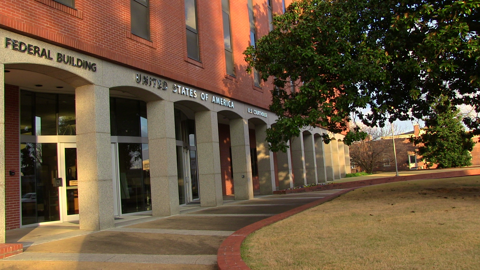 Court Addresses
Street Address:
911 Jackson Avenue E
Oxford, MS 38655
Phone: (662) 234-1971
Mailing Address:
Federal Building Room 369
911 Jackson Avenue E
Oxford, MS 38655
Residing Judges:
Office Hours:
Monday - Friday 8:00 am - 5:00 pm
Counties Served:
Oxford Division - Benton, Calhoun, Desoto, Lafayette, Marshall, Panola, Pontotoc, Quitman, Tallahatchie, Tate, Tippah, Tunica, Union, and Yalobusha.
Parking:
Reserved parking for jurors is located in the old post office parking lot. All other public parking is located in a public parking lot located behind the Federal Building.
Jurors Parking:
Jurors may park at the Lafayette County Department of Human Services building which is across from the courthouse, and also in the parking lots in front of and behind the Rebel Bookstore. There is a 2 hour limit to park on the street, so be advised that the Court does not recommend parking on the street.  The Court is not responsible for any parking violations.